OLEODUC LZ2, Ø 24" Pipeline - 530 Km GPL from Hassi R\'mel to Arzew, Algeria)-Algeria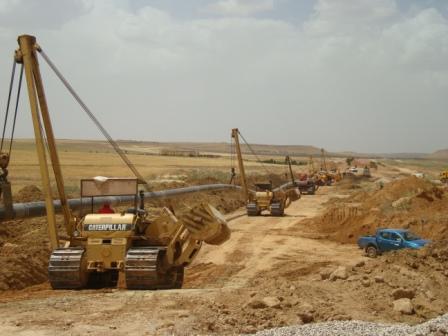 Mechanical construction works including Coating of 24\"Ø product Pipeline -210 Km from LAGHOUAT to TIARET, Algeria.
LOCATION : Algeria

CUSTOMER : SONATRACH & SAIPEM Contracting ALGERIA

Business Unit : Highways and Roads

Start Date : JUL 2008

End Date : SEP 2009
Recent Projects
Construction of TEG Header and Gathering system flow lines
Trenching, Transportation, Laying, Field Weld, NDT & Coating, Lowering, CP. Fiber Optic Cable Installation,...