IN SALAH GAS - HMD-BDV Expansion-Algeria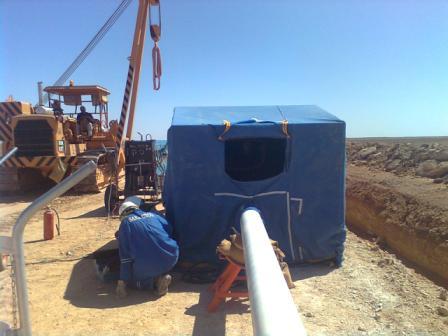 Material Procurement, Fabrication and Construction of Gas Well Heads and Miscellaneous works such as construction of Personnel camps, Offices, Roads and Airport runways.
LOCATION : Algeria

CUSTOMER : BP, SONATRACH and STATOIL

Business Unit : Oil & Gas Projects

Start Date : DEC 2008

End Date : DEC 2009
Recent Projects
Construction of TEG Header and Gathering system flow lines
Trenching, Transportation, Laying, Field Weld, NDT & Coating, Lowering, CP. Fiber Optic Cable Installation,...